COVID-19 Coronavirus Update
Mar 18, 2020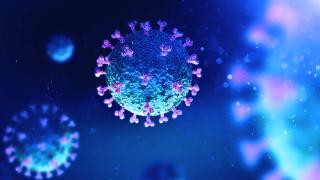 With the increasing news and concern regarding the COVID-19 coronavirus, we want to ensure that you know that we are monitoring the developing situation and have resources in place to provide continued service in any type of contingency situation. Presently, we are still open and fully functional at our Baton Rouge location.
We have canceled all non-essential in-person meetings at our office for the foreseeable future. We remain available by telephone, e-mail, video conference, and social media. Should we have to enact our off-site contingency plan, we can be fully functional within one hour, with complete access to all file material contained in each client's file.
We recommend that all injured workers attend medical visits as they are scheduled, unless you are ill, or unless the doctor's office cancels the visit. If you are ill, please be proactive about communicating with the doctor's office and with your adjuster before you miss an appointment. Failure to communicate about this issue could lead to a disruption of your benefits.
We will continue to monitor the news and any reports or requirements from the Center for Disease Control and Prevention, as well as local, state, and federal governments. Our focus, dedication, and support are unwavering as we navigate these unique times. We hope you and your loved ones remain safe and healthy.